Natalie Laseter | 4 Minute Read
What a company's employees say about their workplace matters—to the future of the company, to their colleagues, and to people interested in careers there.
Every quarter, Santander US's more than 13,000 employees have an opportunity to share their voice via an anonymous feedback survey consisting of four main drivers: Engagement, Diversity and Inclusion, Health and Well-being, and Transformation and Change. With this feedback, Santander is transforming its culture. Together with their teams, leaders are charged with evaluating what's working well and what could improve, putting actionable plans in place.
"'Speak Up' is one of our most important company behaviors," said Chief Human Resources Officer Oriol Foz." Companies are always striving to do better, but we're far more successful when our employees speak up about what they see, hear, think, feel and imagine for us as an organization."


The quarterly survey offers the clearest snapshot of how employees across the organization feel about working at Santander—and here's where they say it performs best.
Manager support
Santander employees feel good about their managers and score their managers highly on the following statements:
My manager provides me with the support I need to do my work.
My manager cares about me as a person.
My manager communicates openly and honestly with me.
"That employees feel this strongly about their managers, especially after more than two years of navigating the pandemic, is telling of our culture," said Oriol. "We embraced our managers with support and resources, so they could do the same for their team members—and we're glad to see that it made a difference."
As part of its continued commitment to supporting managers, Santander recently introduced Leadership Journeys to enhance foundational leadership skills across the organization and a new leadership program to enhance the skills of high-potential leaders. Next year, Santander plans to introduce a new program to further develop our emerging leaders. Santander executives also have the opportunity to participate in a global learning community to further develop their expertise.
Peer connection
Santander employees also feel good about their peers. Having healthy relationships with colleagues is part of a fulfilling life at work, which the company understands. With its hybrid approach to work for many corporate roles, Santander has designated in-person days as time for collaborating, team bonding, and connection to further cultivate relationships between team members.
Health & well-being
COVID-19 pandemic took a toll on workers everywhere. Early on, Santander recognized and took action to support its team members through special leave programs, premium pay, and pandemic-related well-being programs and has continued to implement special protocols to protect the health of employees entering buildings. As a result, employees rank Santander highly on the health and well-being support the organization provides.
Health and well-being continue to be a focus at Santander, with many employees now working hybrid schedules to promote a healthier work-life balance and a sense of connectedness and collaboration while in the office. Employees are also invited to participate in our comprehensive well-being program, which includes regular webinars and special events focused on mental and emotional, physical, and financial well-being.
You can learn more about Santander's comprehensive benefit offerings here.
Diversity, equity, and inclusion (DE&I)
As a multi-national, multi-cultural company with headquarters in Madrid, Spain, diversity is part of Santander's DNA. But the organization doesn't rest its laurels on its international status. Through Santander US's Diversity and Inclusion Office, the company offers seven Business Resource Groups (BRGs) to help all of its employees prosper through comprehensive programming, networking, and access to industry experts and senior leaders. Santander's BRGs include:
Asian American and Pacific Islander (AAPI) BRG
Black Organization for Leadership and Development (BOLD) BRG
Conexión (Hispanic/LatinX) BRG
Embrace (LGBTQ+ Allies) BRG
EmpowHER BRG
Thrive (Caregivers & Abilities) BRG
Veterans (VET) BRG
Santander is also making meaningful strides in gender equality. Women make up 54% of Santander's workforce, 40% of our board of directors and 26% of our senior management (on track towards our target of 30% by 2025). And the company is seeing progress with several goals to spread awareness and close the gender gap thanks to several initiatives to promote opportunity from the inside out. At a global level, Santander was recognized as the top bank on the 2022 Bloomberg Gender-Equality Index.
Interested in joining us at Santander?
On our Careers page, you can find job openings across Santander's U.S. footprint. You can also sign up for our Talent Community and receive notifications when a position that suits your interest and skills comes available.
Leading by example: The Women of the Santander US Leadership Team
More than 20% of the Santander US Leadership Team (USLT) is made up of women who are leading departments, effecting change, and inspiring other women to follow in their footsteps.
Read More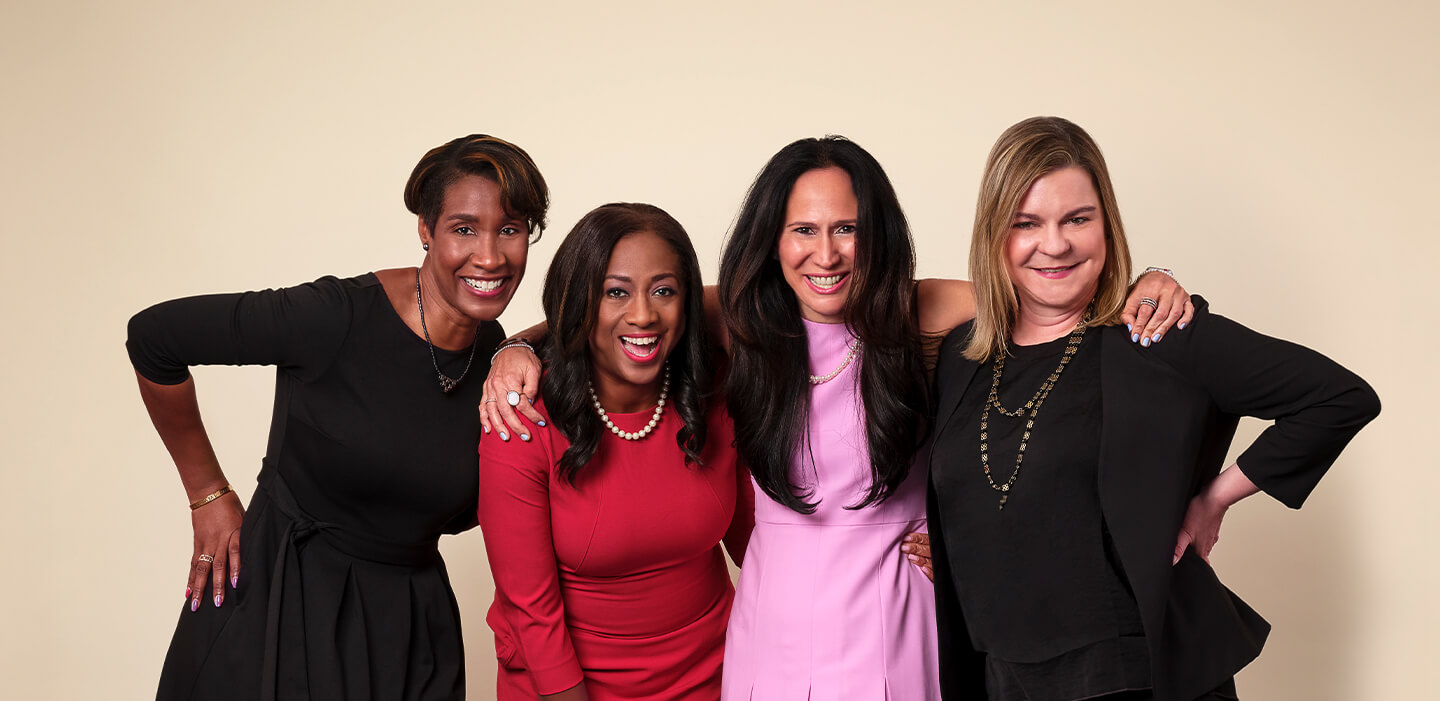 Flexibility: Santander's new rhythm of work
For many of us, "flexibility" and "work" were two irreconcilable words not long ago.
Read More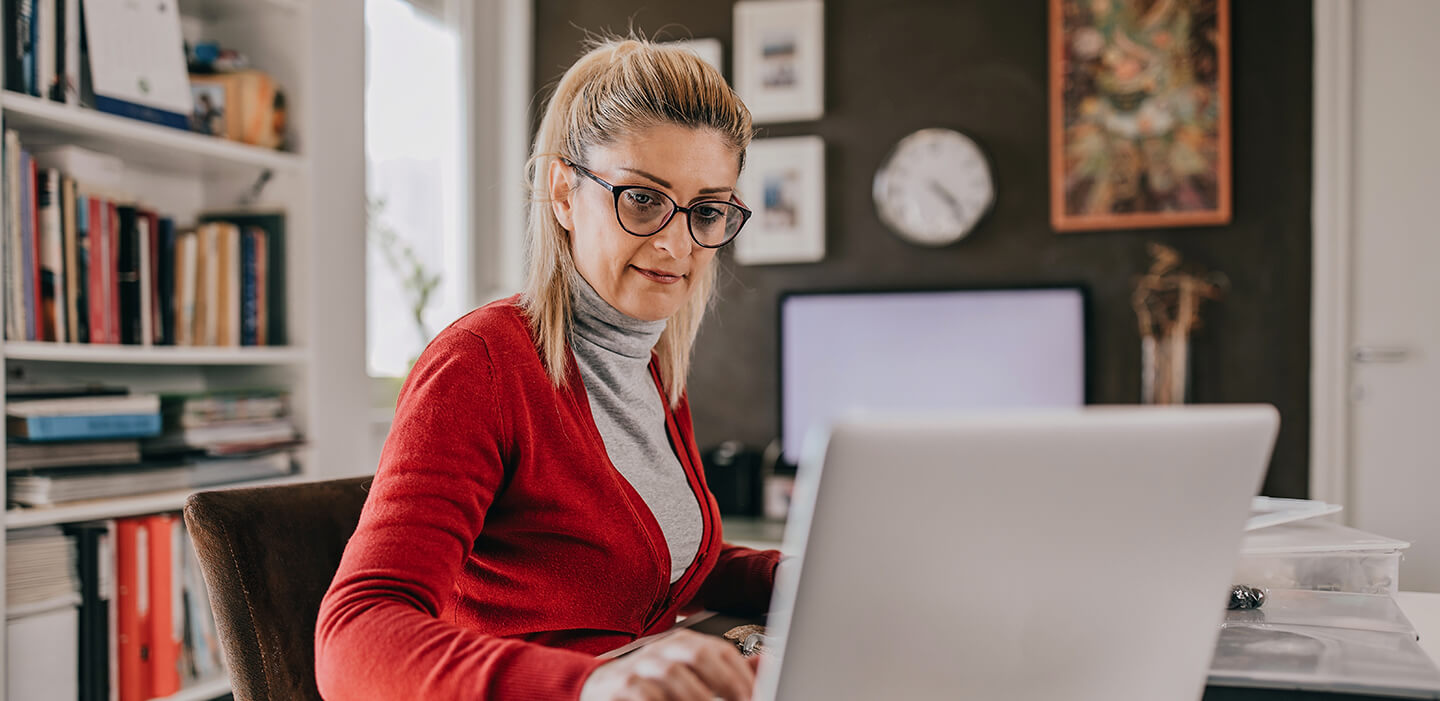 © 2022 Santander Bank, N.A. All rights reserved. Santander. Santander Bank and the Flame logo are trademarks of Banco Santander, S.A., or its subsidiaries in the United States or other countries. All other trademarks are the property of their respective owners.