Tony Consiglio | 5 Minute Read
More than 20% of the Santander US Leadership Team (USLT) is made up of women who are leading departments, effecting change, and inspiring other women to follow in their footsteps. Compared to a recent Deloitte study, this level of female leadership at the highest level of the company is within range of the US financial services industry, in which men make up more than 81% of the C-suite.
Santander US Chief Communications Officer Laura Burke, Chief Diversity Officer Virnitia Hendricks, Chief Human Resources Officer Rosilyn Houston, and Head of SBNA Operations Enid Pico are blazing trails and driving critical priorities during a time of transformation across the banking industry.
"The past few years have forced companies to take a hard look at what they are doing to build equitable and inclusive workplaces for all," said Rosilyn. "We're still on that journey, as so many companies are, but we've made remarkable progress, and we're committed to a continued emphasis on elevating great female talent within the organization."
Women at Santander US
Earlier this year, Bloomberg recognized Santander Group as the highest-scoring bank and second highest-scoring company overall on its annual Bloomberg Gender-Equality Index, which assesses companies on equal pay and gender parity, inclusivity, brand, female leadership, talent, and other metrics. Building on this progress, Santander has set a target of increasing the percentage of women in senior leadership positions – reporting directly or indirectly to the CEO – to 30% by 2024.
58%

Women in the Workforce

24%

Women in Senior Positions

16%

Women Directors on the Board
Rising to the Top
As the women on Santander's USLT have proven, there is no single formula for becoming a senior leader. Each has taken her own unique path to reach her current position.
Enid is an accountant by education and rose to become the President and COO for the subsidiary of an international bank in Puerto Rico. She later led an auto finance operation, then expanded her scope to include strategy, operations, and commercial banking. She then moved to Toronto to lead that bank's International Banking Operations and Shared Services for a more than 25-country portfolio. After leading Risk for Banco Santander Puerto Rico and then serving as Santander US's Chief Operational Risk Officer, she came full circle back to Operations.
After 25 years in the insurance industry, rising to positions of Vice President of Insurance Operations and Vice President of Corporate Strategy, Virnitia's passion for people inspired her to focus on Diversity, Equity, and Inclusion.
"My background was always centered around creating inclusive corporate cultures and understanding people, which enabled me to build comprehensive strategies aimed at growing organizations," Virnitia said. "The DEI space challenges me to think about the barriers and develop creative solutions, in close collaboration with our HR partners, to overcome and implement initiatives to help support our customers, team members, and communities."
For Rosilyn, it was a love of banking from the start that has kept her in the financial industry her entire career. Originally going to school to become an elementary school teacher, she took a part-time teller job at 19 years old. Finding she had a passion for the customer service side of banking, she stayed in it, developing high-performing teams that would help lead her into senior leadership roles in Retail, Commercial, and Wealth Management, before shifting into her current role, leading the people strategies across the US.
While there wasn't a formal communications degree at the college Laura attended, by gaining a variety of experiences in professional environments, she was able to open doors to the industry.
"I wanted to learn inside and outside of the classroom, so I did internships, ranging from Smith Barney (now Morgan Stanley) to then-Sen. John Kerry, that ultimately helped me discover my passion for communications and even led to my first job," said Laura. "I joined an agency working with dot.com clients. Then, after business school, I transitioned into the financial services industry and haven't looked back. Communications is always evolving, so I am constantly learning new technologies, new businesses, and new storytelling channels."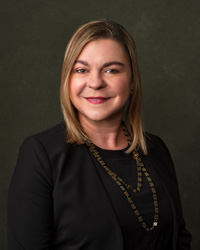 Keep learning. As communicators, we are given the opportunity to translate complex business strategies into compelling strategies that are both meaningful and memorable. Being open to learning new, innovative ways of working only helps us deliver for the business and ourselves.
Laura Burke
Santander US / Chief Communications Officer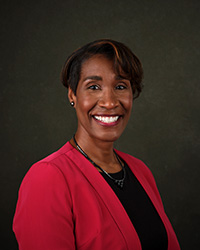 Be yourself! Remember that you possess a unique set of valuable skills and continue the desire to learn more about the world and the experiences of people around you. Create space for the overlooked and forgotten, encourage others to see the power of their voices, and challenge inequities whenever possible. Encourage courageous conversations and always lead with empathy.
Virnitia Hendricks
Santander US / Chief Diversity Officer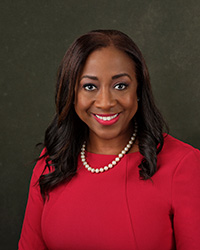 Never let what you do define who you are. I let that really embed into my soul so I would never lose myself in what I do. And this spans from what you do as a career to who you are married to and the roles that we play as mother, daughter or sister. If you don't know who you are and you wrap yourself in those roles and things change, you're lost in the world.
Rosilyn Houston
Santander US / Chief Human Resources Officer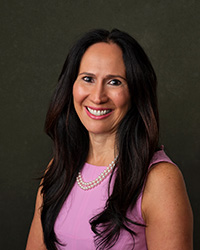 Be curious. Have an open mind to know how to look for and consider new ways to innovate operating models, with the objective of improving everything you touch!
Enid Pico
SBNA / Head of Operations
Driving Strategy and Passion
Each area of Santander US that is led by these women is vital to contributing to the success of the organization because their influence goes well beyond their own departments.
"We're working to attract and retain the best talent across all Santander US, cultivate a more inclusive environment, maintain mental and physical wellness, transform and simplify our organization, and help colleagues develop in their careers," said Rosilyn.
Santander's DEI and communications strategies support that vision, as well. According to Virnitia, her focus is on increasing inclusion, equity, diversity, and social impact, which, in turn, can make Santander an employer of choice, beacon in the community, and a company people seek to do business with. Meanwhile, Laura is committed to analyzing how communication adds value to the organization, such as understanding if Santander's brand awareness in the marketplace attracts customers and if the company is effectively engaging with employees and recruits to foster a talent culture.
For all these leaders, as much as the work and strategy inspire them, their enthusiasm comes back to one thing.
"It's the people!" Enid said. "We are uniquely positioned to help communities, clients, and staff be better off. We have a fantastic opportunity to come together as an organization to transform the way we operate, backed by Grupo's resources and know-how to become a digital player in the U.S. It's exciting to be part of this transformation!"
Developing the Next Female Leaders
Rosilyn said the next step is to ensure more women in Santander have opportunities to grow and prepare themselves to become senior leaders.
She said the company currently offers a variety of Talent Development Global Programs, as well as a new Leadership Journey program that will launch soon, to help all its US colleagues advance their skills. Santander also has two exclusive scholarship programs through the London School of Economics – W50 Leadership and Emerging Leaders – to support women leaders and bring about real equality in management roles faster.
"We want as many of our female team members as possible to take advantage of these opportunities, so we can continue cultivating a diverse and vibrant leadership team."
Interested in joining us at Santander?
On our Careers page, you can find job openings across Santander's U.S. footprint. You can also sign up for our Talent Community and receive notifications when a position that suits your interest and skills comes available.
Employees rate Santander highest in these four areas
What a company's employees say about their workplace matters—to the future of the company, to their colleagues, and to people interested in careers there.
Read More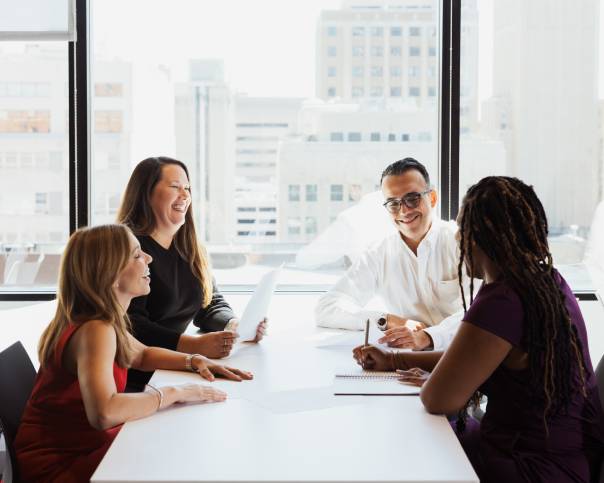 Young Leaders Program provides unique global learning experience
Santander's leaders of tomorrow are preparing for their future now.
Read More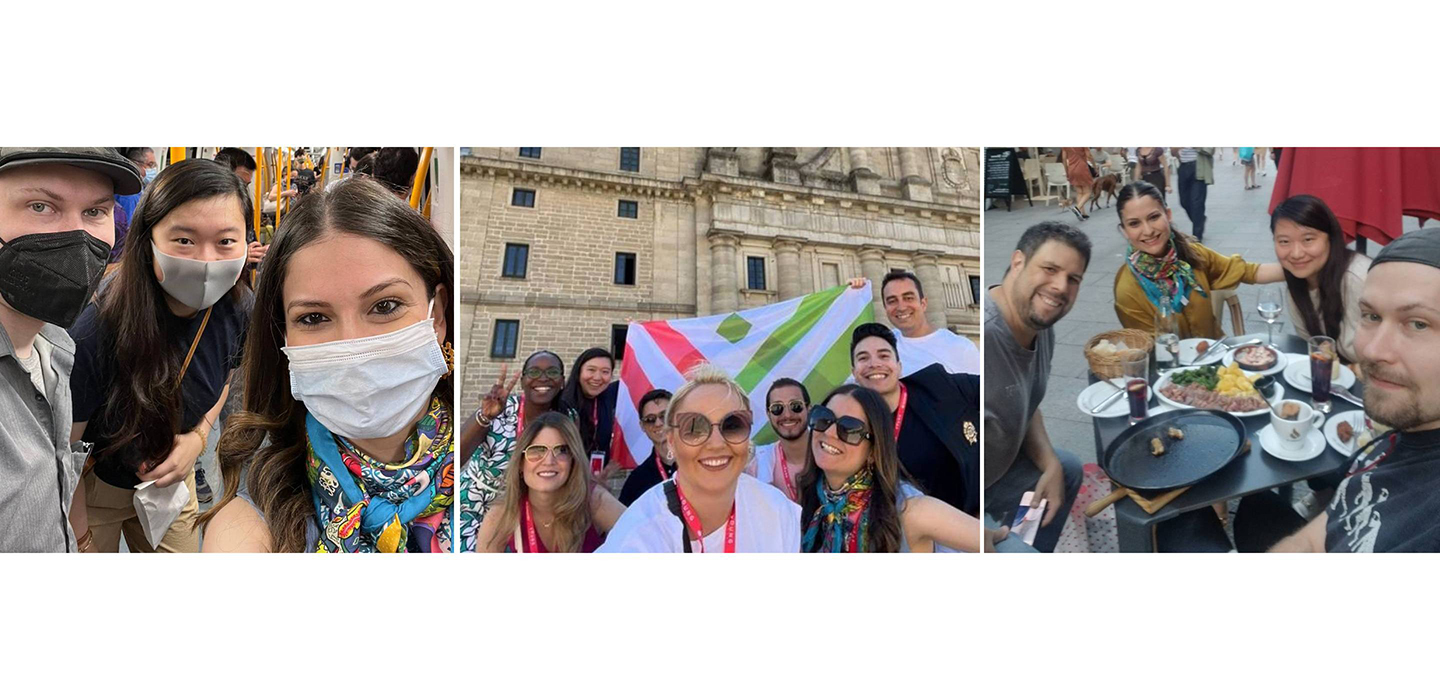 © 2022 Santander Bank, N.A. All rights reserved. Santander. Santander Bank and the Flame logo are trademarks of Banco Santander, S.A., or its subsidiaries in the United States or other countries. All other trademarks are the property of their respective owners.