Maria Caliri | 1.5 Minute Read
Customer Service Manager Deborah Sepulveda was one class away from earning a bachelor's degree when Santander recruited her from her native Puerto Rico.
Deborah's decision was made easier knowing she could continue her education with the help of Santander's Tuition Reimbursement program. The program—one of the many ways the company supports its employees' continuous learning and development—provides financial assistance for business-related degrees, certificates, and professional certifications.
"Studies are non-negotiable in my culture," Deborah said. "You either go to college, or you go to college."
While managing the demands of a family and greater responsibilities within the company's Customer Service Center in East Providence, Rhode Island, Deborah set her sights on earning an MBA. Santander will reimburse more than 50% of the cost of her course of study at the University of Phoenix.
"Our associates differentiate us from our competitors, making the Tuition Reimbursement program a great investment for Santander," said Senior Director, U.S. Benefits Troy Farnlacher. "Since adding certificates and certifications to our program in 2022, we've experienced almost a doubling of the number of employees using the benefit."
Deborah said the reimbursement program encouraged her to pursue her long-term educational goals.
"I would not have made the decision if it weren't for this program," Deborah said. "I even took advantage of Santander's Computer Purchase Program to buy a laptop for my studies because I didn't have one at home."


In February, Deborah will finish the MBA program—one that is giving her the opportunity to take interesting courses and learn valuable skills to grow as a manager and leader. Currently leading a team of 16, she aspires to continue working in roles that support Santander's coaching culture, allowing her to help others reach their potential.
"Deborah's story is one of many across the company," Troy said. "Tuition Reimbursement helps our employees grow their skills and knowledge, allowing Santander to create a deep pool of talent positioned to take on future roles."
Interested in joining us at Santander?
On our Careers page, you can find job openings across Santander's U.S. footprint. You can also sign up for our Talent Community and receive notifications when a position that suits your interest and skills comes available.
Empowering Growth and Making an Impact: The Inspiring Story of Desiree Silva
Discover the inspiring story of Desiree Silva, an Associate for Small Business and Customer Operations at Santander's Customer Service Center sites in East Providence, Rhode Island and Reading, Pennsylvania.
Read More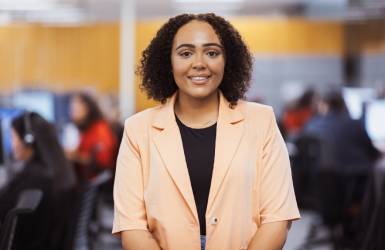 Young Leaders Program provides unique global learning experience
Santander's leaders of tomorrow are preparing for their future now.
Read More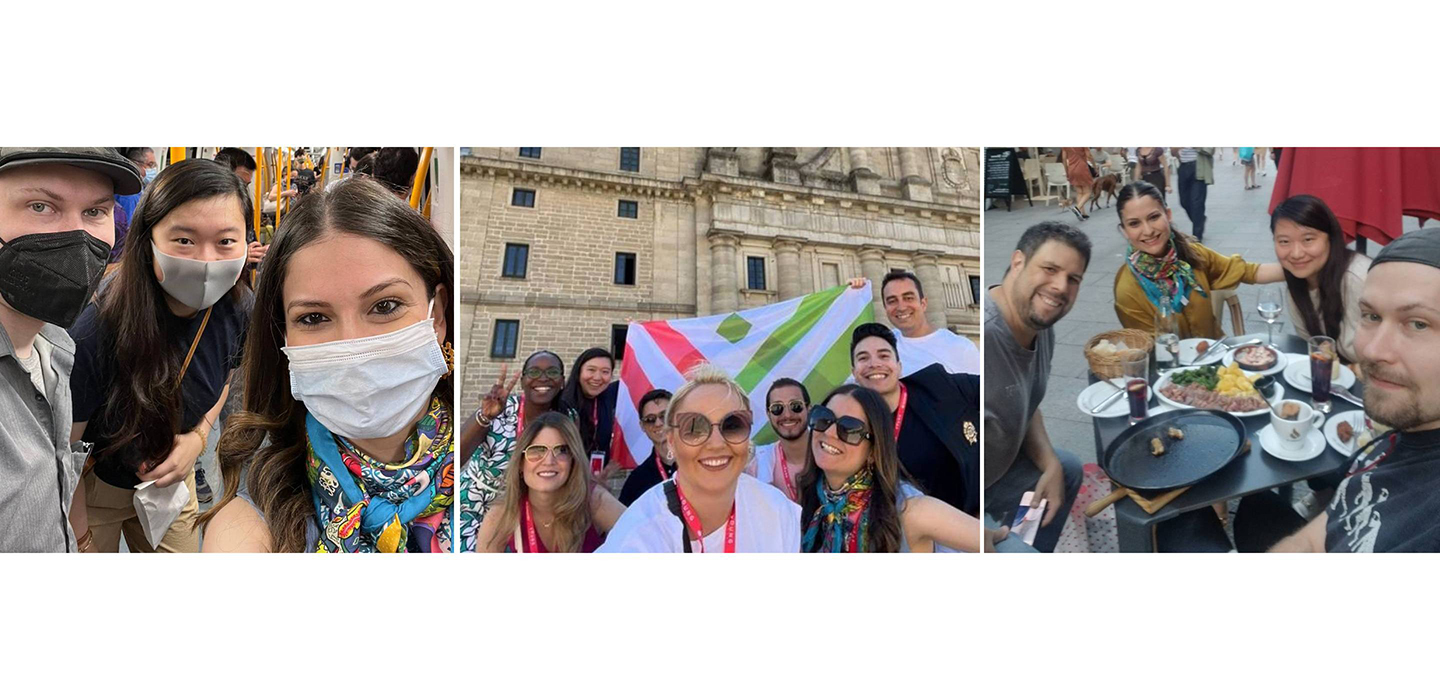 © 2022 Santander Bank, N.A. All rights reserved. Santander. Santander Bank and the Flame logo are trademarks of Banco Santander, S.A., or its subsidiaries in the United States or other countries. All other trademarks are the property of their respective owners.