Seth Goodall | 1.5 Minute Read
Santander takes seriously its responsibility as a leading global bank and the impact it has on the environment, its communities and the world. Santander US is committed to building paths to prosperity through strategic work across three pillars: empowering people and businesses, fostering inclusive communities and supporting the green economy.
To accelerate this work, Santander Group has made a number of public commitments aligned to the United Nations' Sustainable Development Goals, which address global challenges, including poverty, inequality, climate change, environmental degradation, peace and justice.
"In an often volatile and uncertain world, Santander's US companies are demonstrating their focus on developing financial sustainability and equitable practices so that we can build pathways of prosperity for the future," said Santander US CEO Tim Wennes. "Over the last year, Santander has worked intentionally to improve people's lives, livelihoods and communities today, as we invest in the green economy of the future. We stand with Santander Group as we work to fulfill our public ESG commitments, knowing that while much has been accomplished, there is still much work to be done."
Discover what we're doing to make meaningful impact in our world and learn what we've already accomplished in the graphic below.
For more information on our sustainability strategy, commitments and accomplishments, see Santander US' 2021 Environmental, Social and Governance Report.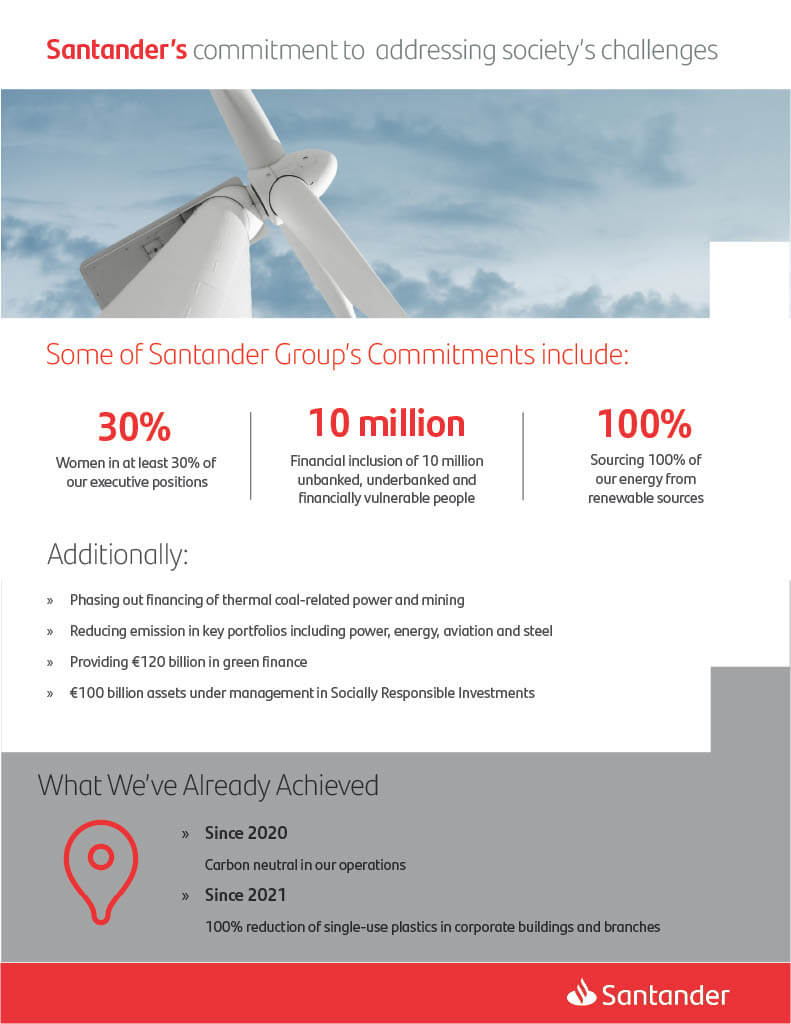 Interested in joining us at Santander?
On our Careers page, you can find job openings across Santander's U.S. footprint. You can also sign up for our Talent Community and receive notifications when a position that suits your interest and skills comes available.
Santander Consumer launches initiative to bridge the digital divide
This is just one of many initiatives SC is undertaking to help bring financial and educational empowerment to our communities.
Read More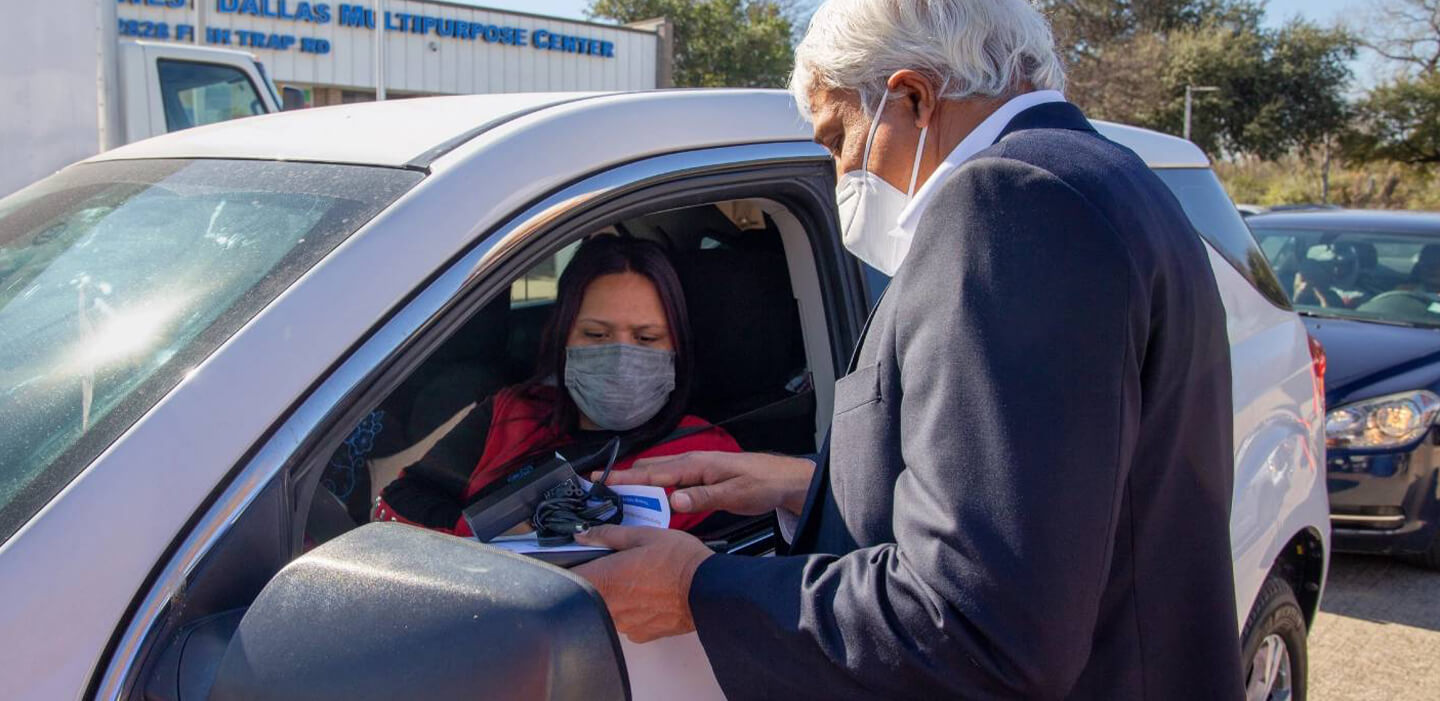 Young Leaders Program provides unique global learning experience
Santander's leaders of tomorrow are preparing for their future now.
Read More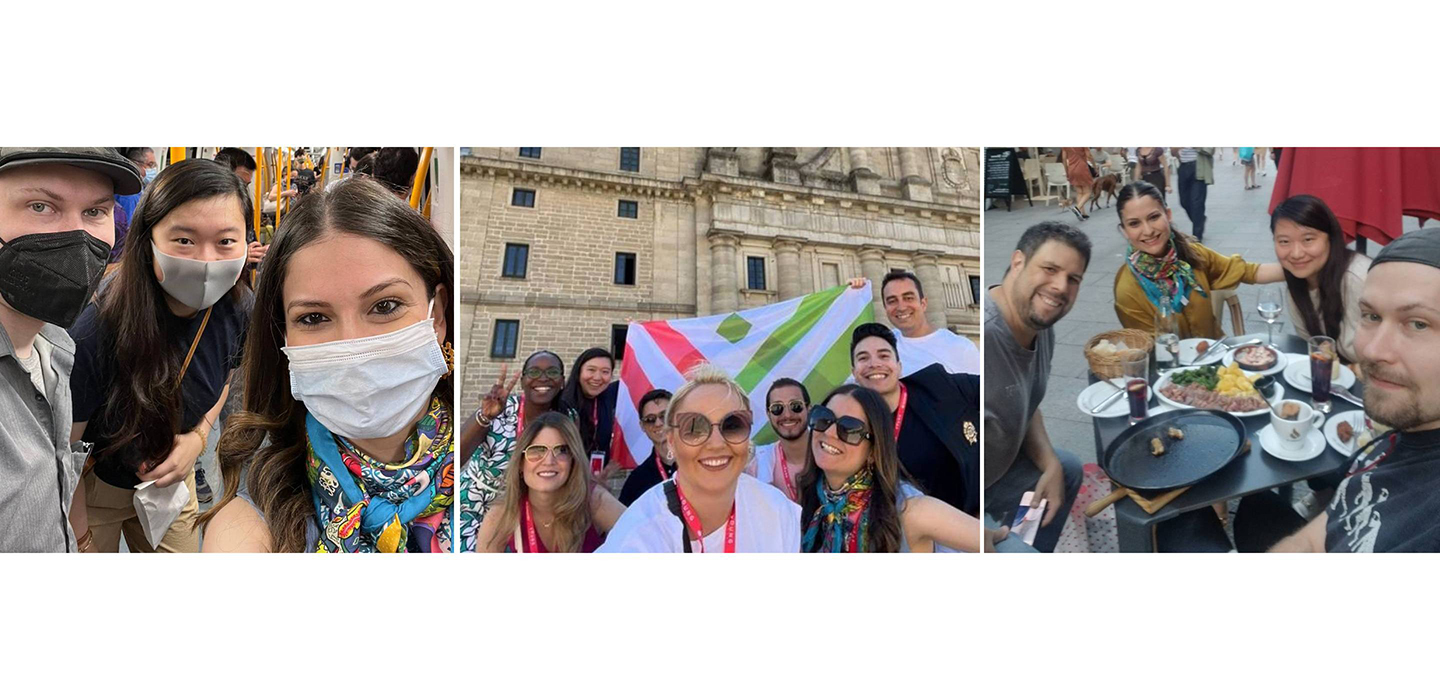 © 2022 Santander Bank, N.A. All rights reserved. Santander. Santander Bank and the Flame logo are trademarks of Banco Santander, S.A., or its subsidiaries in the United States or other countries. All other trademarks are the property of their respective owners.