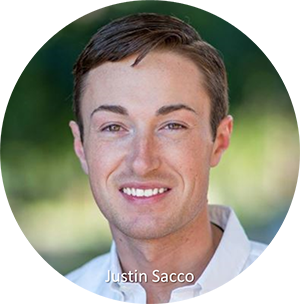 Justin's Santander Steps
2014 - Teller II
As a Bank Teller, Justin was there to deliver a great first impression to customers. Whether it was their first transaction or one of many, his was the first smiling face people saw when they walked through the door. He also got pretty good at managing deposits, shipments and monetary instruments at the branch.
"I gained knowledge of how a branch works at a foundational level and was introduced to banking regulations and processes. I was able to understand Tellers are the first line of contact with customers and should be used for building trust in our customer base."
2015 - Personal Banking Representative
Building relationships is what this position was all about for Justin. He worked hard to convert new customers into regular customers by opening deposit and saving accounts for them, and by helping them make the best decisions about their borrowing and saving needs.
"This position provided me the foundation of working with customers on a relationship basis instead of a transactional basis. I improved my customer service skills, product knowledge, and sales skills."
2016 - Small Business Specialist
Helping small businesses grow and succeed is something we pride ourselves on. In this position, Justin enabled us to do exactly that, by managing and giving advice on every detail. His contributions meant many small businesses were able to take their first steps towards taking over the world – all while staying profitable.
"I learned how business operates and how having a good relationship with a bank can help improve a business's profitability. I also learned how important local business customers are to a branch."
2017 - Branch Manager
We're up to what's happening now. And guess what? Justin's taken all the knowledge and skills he's gained over the past couple of years and rolled them into a leadership position. He's the point man for the branch, setting the tone and focus of what's important for his team every day.
"I've really grown in this role, and have built up my strength in managing a team to meet specific goals."