Meet some people proficient in how to Santander.
Viren's Santander Steps:
Teller I (2014)
Viren started by supplying his branch with lobby leadership. He got up close and personal with everyone that came into the bank. Found out their needs and pointed them in the right direction.
"I learned a lot by being able to shadow a Personal Bank Representative after I made the referral. I got to see how they developed and maintained the customer relationship, which helped me make my next step."
Personal Banking Representative (2015)
It was time for Viren to get personal. Personal Banking that is. He got his whole branch team started every morning and made sure everyone was on the same page. He set daily expectations. And he continued meeting, greeting, and getting personal with customers to find out what they need today and might need tomorrow.
Branch Manager (2016)
Viren now enters the branch as a champion. Literally. He's the Lending & Business Champion for his branch, which means he's sending weekly updates and helps build momentum around Santander Bank Initiatives. And making sure engagement is high in all of the 16 branches he works with. Beyond that, he's giving his own branch the leadership it needs to hit every goal and sales target.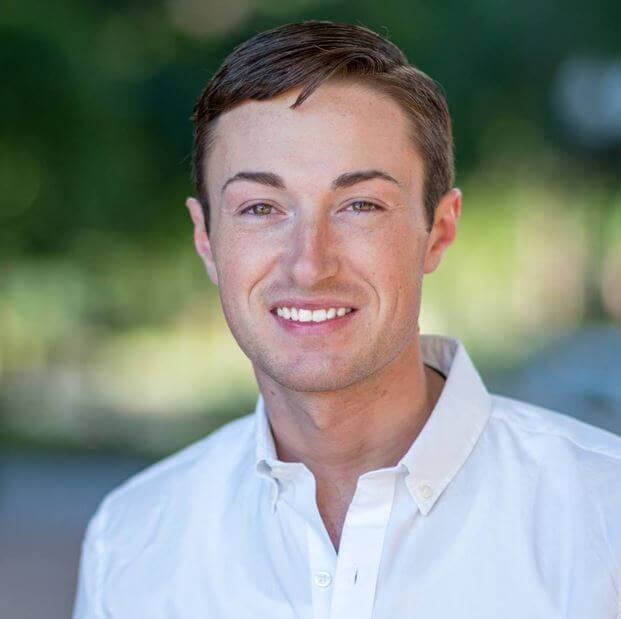 Meet some people proficient in how to Santander.
Justin's Santander Steps:
Teller II (2014)
As a Bank Teller, Justin was there to deliver a great first impression to customers. Whether it was their first transaction or one of many, his was the first smiling face people saw when they walked through the door. He also got pretty good at managing deposits, shipments and monetary instruments at the branch.
"I gained knowledge of how a branch works at a foundational level and was introduced to banking regulations and processes. I was able to understand Tellers are the first line of contact with customers and should be used for building trust in our customer base."
Personal Banking Representative (2015)
Building relationships is what this position was all about for Justin. He worked hard to convert new customers into regular customers by opening deposit and saving accounts for them, and by helping them make the best decisions about their borrowing and saving needs.
"This position provided me the foundation of working with customers on a relationship basis instead of a transactional basis. I improved my customer service skills, product knowledge, and sales skills."
Small Business Specialist (2016)
Helping small businesses grow and succeed is something we pride ourselves on. In this position, Justin enabled us to do exactly that, by managing and giving advice on every detail. His contributions meant many small businesses were able to take their first steps towards taking over the world – all while staying profitable.
"I learned how business operates and how having a good relationship with a bank can help improve a business's profitability. I also learned how important local business customers are to a branch."
Branch Manager (2017)
We're up to what's happening now. And guess what? Justin's taken all the knowledge and skills he's gained over the past couple of years and rolled them into a leadership position. He's the point man for the branch, setting the tone and focus of what's important for his team every day.
"I've really grown in this role, and have built up my strength in managing a team to meet specific goals."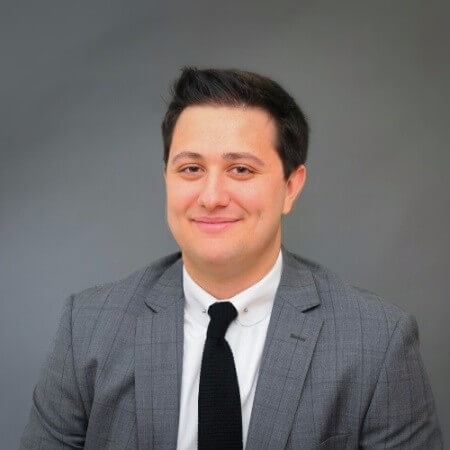 Meet some people proficient in how to Santander.
Mitchell's Santander Steps:
Teller (2011)
Mitchell had one main goal as a Teller: Make every person that walked through the door feel like they were the only one in the building. That's how he built great relationships with customers. And he made sure everyone left thinking that they'd been treated like a million bucks.
"As a Teller, it isn't so much about the transaction, it's about the interaction. Building strong relationships allowed me to learn about customers, who they were and what was important to them."
Personal Banking Representative (2012)
How do you take a relationship to the next level? As Mitchell quickly realized, it's all about making banking personal and devoting quality time to every client. That meant figuring out what was important to them, how to meet retirement goals and how to make them feel better about paying down their debt.
"This position prepared me for the future by showing me how to rally the entire team around building relationships and helping customers. I also had a Branch Manager who coached me every single day and helped me grow as a banker."
Branch Manager (2016)
Good coaches help teams take on the toughest challenges. As a Branch Manager, Mitchell rallied everyone around him to achieve goals every single day. Luckily for him, he could apply all the relationship skills from his previous positions dealing with customers and level them up to strengthen his team leadership abilities.
"I took all of the success I had as a Personal Banker and focused on transferring that skill to my new role building relationships banker-to-banker. Customer satisfaction was always a top priority, which coincided with how I helped my team build strong relationships."
Operations Analyst (2017)
From being a leader of his team to being a thought leader, Mitchell now brings his blue-sky thinking and big ideas to building and improving the reporting infrastructure at Santander.
"My role on the Business Intelligence team consists of building and maintaining our reporting infrastructure, supporting the field as it relates to our reporting, and opining on ways to improve new and existing reports. Bringing a seasoned Santander perspective to the team, I have already seen my impact resonate to the retail network!"