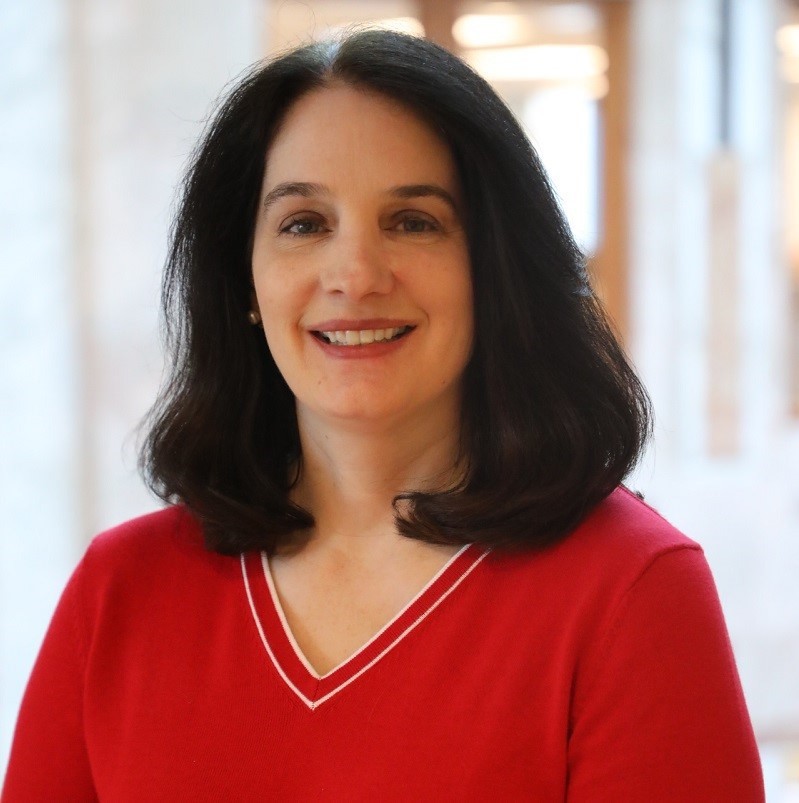 Meet some people proficient in how to Santander.
Jennifer's Santander Steps:
Vice President, Consumer Deposit Product Management (2008)
Stagnation is not in Jennifer's vocabulary! In this role, Jennifer evolved with the Bank as it transitioned from Sovereign to Santander, continually growing to handle new challenges.
"As the organization transformed throughout the years, my role was constantly developing to fit rapidly changing business needs. While from an HR point of view, my job stayed the same, those years were anything but static. You don't have to change your title for your job to change."
Jennifer's responsibilities in Consumer Deposit Product Management were three-pronged: product management, risk management and project management. While her job title remained the same, she continued to add to her responsibilities, showing her managers she was capable of being a team leader.
"My managers learned that they could trust my decision-making and problem-solving skills. I proved that I could handle bigger and more complex issues that had a real impact on the Bank's ability to conduct business and its ability to meet compliance standards. I was responsible for deliverables to regulators and determining requirements for technology that was to be implemented."
Senior Associate, Customer Experience and Quality Control (2018)
Jennifer's ability to evolve and grow made her the perfect candidate for this position. Analyzing and leveraging data to implement projects continues to be a priority for Jennifer as she works to address one of the Bank's priorities – improving the customer experience. She uses the skills she developed throughout her career – her technological expertise and knowledge of customer products – to make banking at Santander an enjoyable experience for our customers. No matter what her role, Jennifer is dedicated to providing our customers with an experience that is simple, personal and fair..
"Our role in Customer Experience is to ensure our customers' voices are heard and considered in everything we do. Through our survey programs and reporting, we not only listen to our customers but can track and measure our impact in improving our customer experience. Delivering an outstanding customer experience builds loyalty and turns customers into brand advocates who can help our business grow!"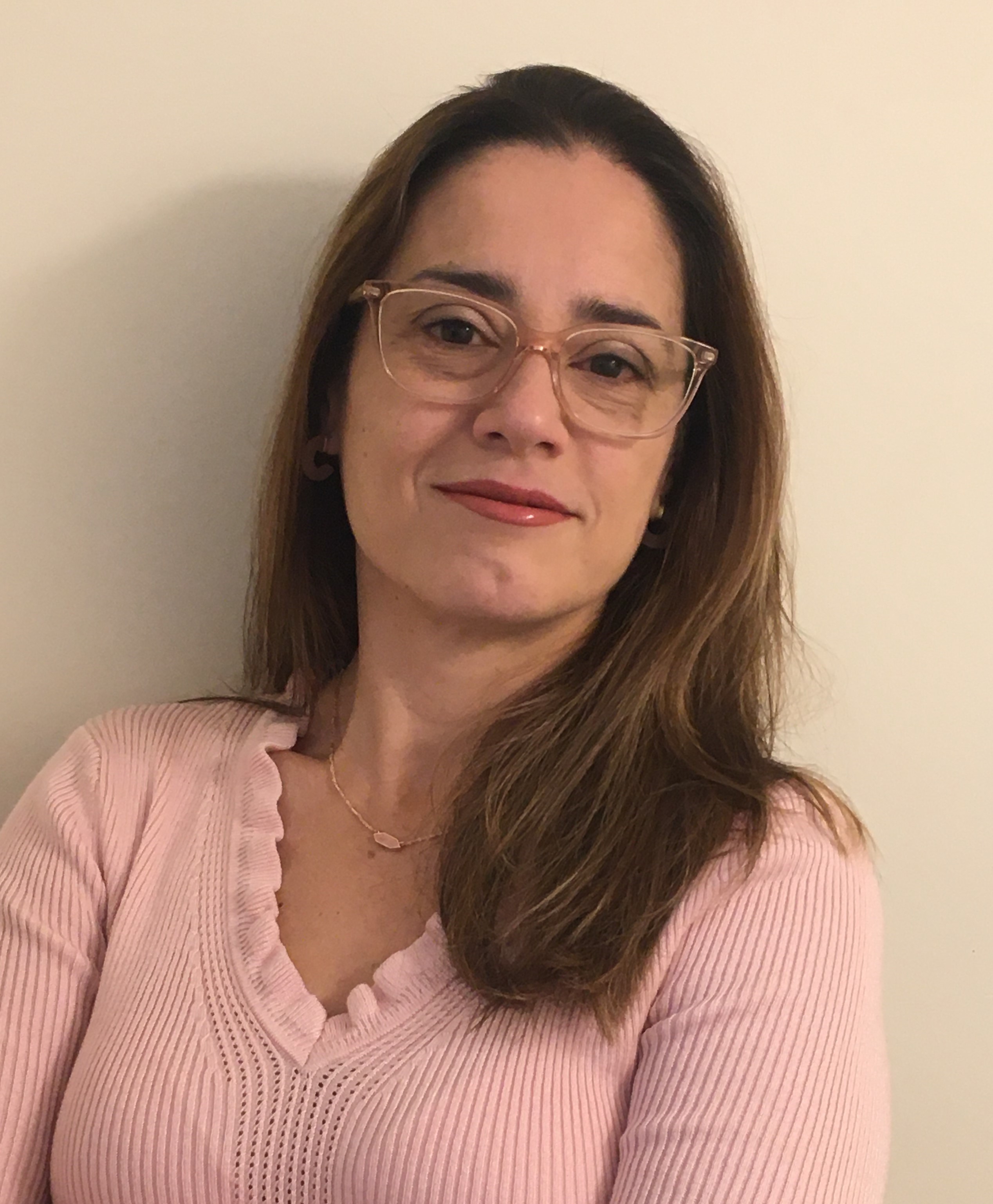 Meet some people proficient in how to Santander.
Veronica's Santander Steps:
Banco de Venezuela Group Santander (1993)
Veronica's career at Santander began when she accepted a position as a bank intern. It wasn't long before she transitioned to full-time employment, working as a branch manager and then an implementation manager in Consumer Credit Risk.

With her sights set on pursuing international opportunities, Veronica learned English and took advantage of Santander's robust learning and development offerings to further her professional career.
"Knowing a second language, professional development studies and training, and a commitment to always try to do things right, eventually helped me acquire the qualifications and skills needed to be selected for different roles, locally and internationally, within the organization"
Banco Santander Puerto Rico (2003)
With her sights set on pursuing international opportunities, Veronica accepted a spot in the future directors program in Puerto Rico, and worked in the Incentives and MIS team, Finance, and Credit Cards.
"Moving internationally helped me expand my knowledge and become aware of the different idiosyncrasies and regulatory environments that we need to adhere to in each country. I was able to better understand each organization's ways of doing business, it's objectives and it's unique approach."
Santander Bank N.A. – Accounting & Finance (2011)
As an accounting and financial manager at the Bank, Veronica was responsibility for the quality and integrity of the information she collected for financial analysis. She was laser-focused on producing accurate and complete reports to drive market forecasting. "Do what you do as best you can. Hard work, honesty and responsibility are key to being successful."
Santander Bank N.A. – Product Management (2013))
Veronica's ability to develop and manage strategies aligned with the customers' needs makes her a great asset for SBNA where she, as Associate Director of Product Management, has supported Credit Cards and Debit Cards, and is currently focused on Personal Lines and Loans Growth.
"All of my roles – whether in the Retail Network, Credit Risk, Finance or Product – have helped shape my professional evolution. Each role and product has exposed me to different facets of the business, helping me improve the quality of my work and introducing me to new opportunities within Santander."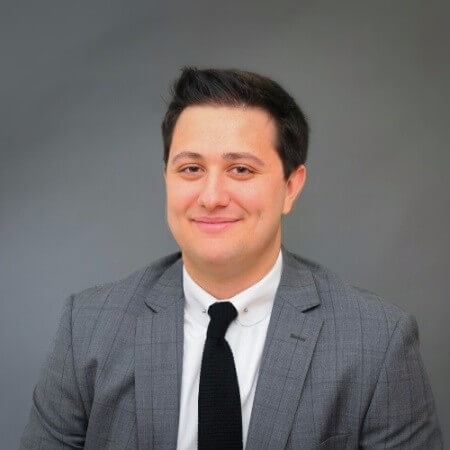 Meet some people proficient in how to Santander.
Mitchell's Santander Steps:
Teller (2011)
Mitchell had one main goal as a Teller: Make every person that walked through the door feel like they were the only one in the building. That's how he built great relationships with customers. And he made sure everyone left thinking that they'd been treated like a million bucks.
"As a Teller, it isn't so much about the transaction, it's about the interaction. Building strong relationships allowed me to learn about customers, who they were and what was important to them."
Personal Banking Representative (2012)
How do you take a relationship to the next level? As Mitchell quickly realized, it's all about making banking personal and devoting quality time to every client. That meant figuring out what was important to them, how to meet retirement goals and how to make them feel better about paying down their debt.
"This position prepared me for the future by showing me how to rally the entire team around building relationships and helping customers. I also had a Branch Manager who coached me every single day and helped me grow as a banker."
Branch Manager (2016)
Good coaches help teams take on the toughest challenges. As a Branch Manager, Mitchell rallied everyone around him to achieve goals every single day. Luckily for him, he could apply all the relationship skills from his previous positions dealing with customers and level them up to strengthen his team leadership abilities.
"I took all of the success I had as a Personal Banker and focused on transferring that skill to my new role building relationships banker-to-banker. Customer satisfaction was always a top priority, which coincided with how I helped my team build strong relationships."
Operations Analyst (2017)
From being a leader of his team to being a thought leader, Mitchell now brings his blue-sky thinking and big ideas to building and improving the reporting infrastructure at Santander.
"My role on the Business Intelligence team consists of building and maintaining our reporting infrastructure, supporting the field as it relates to our reporting, and opining on ways to improve new and existing reports. Bringing a seasoned Santander perspective to the team, I have already seen my impact resonate to the retail network!"