Santander's IT Team: Redefining Business Operations
Project Director Ignacio Sarquis started his Santander journey in 2011, at a time when the bank was undergoing major transformation. Despite this, he has made an impact of his own, starting as a contractor and now leading a team of 30-40 people as Chief of Staff at CBB Technology.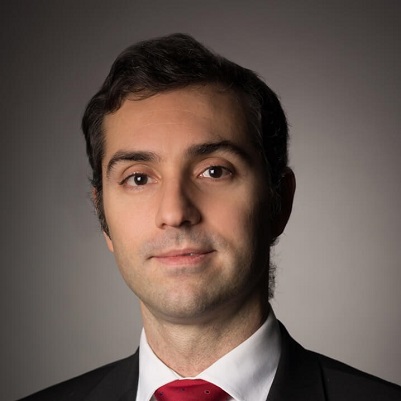 Working with a manager who acted as his mentor, Ignacio learned quickly during his onboarding process and began his path to success within Santander. He continues to grow in his career through ongoing training.
"I would say the most important thing for [career development at Santander] is that there are no boundaries in the bank," he says. "You can go as far as you want."
Ignacio's growth in the company has enabled him to work with different business lines throughout the bank, such as legal, finance and procurement. This means no two days are quite the same for Ignacio—he could begin by discussing funding or contracts, and end by meeting with team members to discuss any changes that may affect the customer.
Working with his team has allowed Ignacio to put forward his best work, and he notes that collaboration is one of the things he loves the most about working with Santander. "I would say the most important thing [about Santander] is that we work in this multicultural environment," he says. "Our interactions with people are what make us different."
Through this teamwork and the unique perspectives that come from all their diverse backgrounds, Ignacio sees the change he is making within the company.
"I realized my team is making an impact when we became a reference point for the different teams, and they started coming to us for advice," he says. "Not to solve an issue, but always to help find the approach, or understand a different side of the issue."
Problem-solving and innovation guide Ignacio in his work as he and his team ensure a calm and focused workflow and develop unique ways of dealing with problems.
"We are challenging the way we are running our business and our operation," Ignacio says. "The fact that we don't think the same way as we have for the past three or four years definitely means there are a lot of ways to do something. So, we are challenging ourselves, asking if this is the right thing to do, the right moment, the right way."