Solid handshake? Winning smile? Big, bold and bright ideas? If that sounds like you, it's time to drop everything and start getting excited – because we're waiting to welcome you to an awesome future. One where you'll be able to give your entrepreneurial spirit room to grow as you build a rewarding career alongside people as friendly and enthusiastic as you are. So get some screen time with the videos below, and discover how you can Santander.
Success Profile
What makes someone successful at Santander?
Check out the top traits we're looking for and see if you have the right mix.
Enthusiastic
Entrepreneurial
Outgoing
Personable
Problem-solver
Results-driven
Our Culture
Diversity and inclusion — We work together to create an environment that welcomes diverse perspectives and talent.
Corporate responsibility — Our corporate responsibility programs share a common purpose of giving back to the community.
Balance and wellness — Our benefits help you live your life to the fullest while balancing work and personal goals.
Educational opportunities — We foster a culture of learning, inspiring you to further develop your skill set and education.
Benefits & Rewards
Healthcare

Medical, Dental, Vision Pre-tax Health Accounts, Short- and Long-term Disability EAP, Health Advocate Services

Savings Plans

401(k) Retirement Plan Up to 5% 401(k) Matching Additional Investment Options

Family Support

Paid Parental Leave, Adoption Assistance, Dependent Care FSA, Tax-advantaged Transit/Parking Legal Assistance Plan

Insurance

Life, accidental death, business travel accident, long- and short-term disability insurance coverage

Additional Perks

Tuition and computer purchase reimbursement, plus discounts for cell phone, fitness and auto/home insurance

Work/Life Balance

Paid Time Off (PTO), Holiday Time Off, Volunteer PTO, Travel Discounts
Job Description
Req ID: 2003278
Personal Banker Representative, New Monmouth, Monmouth, NJ
-
2003278
As a member of Santander's retail banking division you'll help serve Santander's retail and small business customers as part of one of the top banks in the United States based on deposits.  With principal presence in the northeast U.S., Santander's retail division offers consumer and lending products to help our customers reach their financial goals.  Santander currently serves nearly 2 million retail customers and 5.2% of the 2.7 million small businesses in the US footprint have a transactional account with Santander Bank.
The Senior Specialist, Personal Banker serves as the primary branch resource for sales opportunities, new product account openings and referrals and is responsible for developing and maintaining business customer relationships. S/he will identify the short and long term financial needs of both consumer and business customers by utilizing a needs and consultative based approach.
Responsibilities
Evaluates and determines the financial needs of each customer, matches this to the appropriate Santander product or service and delivers the product or service in a manner which satisfies the customer

Expands and retains customer relationships, actively cross sells and resolves customer problems quickly and efficiently under the direction of the Branch Manager

S/he meets all goals and actively participates in all sales activities in the Branch

Helps with escalated service issues

Maintains accurate sales records and regularly reviews sales results with Branch Manager and prepares an action plan taking appropriate steps to meet/exceed sales objectives

Promotes and cross sells products and services based on customer need: guiding and directing customers in the selection of products, effectively utilizing sales, customer profiling and customer service skills to make significant contributions towards meeting individual and branch goals

Refer customers to business partners when applicable

Serves as the primary branch resource for sales opportunities, new product account openings and referrals, actively selling Bank products and services
Bachelor's Degree, or equivalent work experience

3-5 years in same or similar role

Ability to effectively ask questions and identify needs to enhance the customer relationship

Ability to handle confidential and sensitive information

Ability to operate independently in a fluid, dynamic high growth oriented environment and embrace change

Ability to problem solve and provide solutions to customer issues

Proficient financial skill set

Strong interpersonal skills; demonstration of poise, composure and confidence in front of clients and Bank senior management

Strong listening and customer service skills

Strong understanding of financial products and services

Minimal physical effort such as sitting, standing, and walking

Accurately identifies resource requirements to solve basic problems

Communicates clearly and precisely

Listens carefully and asks questions to clarify understanding

Knows who the organization's key customers and competitors are

Has basic understanding of financial services industry and how organizations operate

Learns about and diligently follows established risk management policies, processes and procedures

Learns new methods and procedures or modifies them to meet new standards

Is positive about new approaches and methods resulting from change

Maintains professional behavior at all times in representing the company

Does all routine work accurately and on-time; is aware of own impact on others

Responds promptly to customer inquiries

Takes responsibility for issues and, with assistance, works to find a solution

Works effectively in team settings

Shows appreciation for others' help and lends a hand when needed to complete shared tasks
At Santander, we value and respect differences in our workforce and strive to increase the diversity of our teams.  We actively encourage everyone to apply.
Job
:
Relationship Management
Primary Location
:
New Jersey-Middletown-1215 NJ-35 - 00101 - New Monmouth Rd - Branch
Organization
:
Consumer & Business Banking (1001)
Job Posting
:
Oct 15, 2020, 2:20:50 PM
Apply
Work in Town of Middletown
Check out where you could be working if you apply.
About this location
Learn about roles in consumer & business banking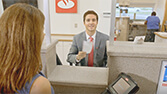 Branch Manager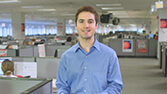 Universal Banker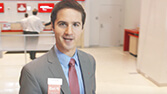 Personal Banking Representative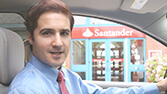 Mortgage Development Officer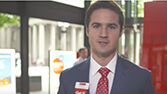 Licensed Banker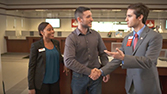 Financial Consultant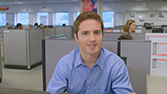 Customer Service Representative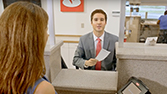 Teller