Solid handshake? Winning smile? Big, bold and bright ideas? If that sounds like you, it's time to drop everything and start getting excited – because we're waiting to welcome you to an awesome future. One where you'll be able to give your entrepreneurial spirit room to grow as you build a rewarding career alongside people as friendly and enthusiastic as you are. So get some screen time with the videos below, and discover how you can Santander.
Success Profile
What makes someone successful at Santander?
Check out the top traits we're looking for and see if you have the right mix.
Enthusiastic
Entrepreneurial
Outgoing
Personable
Problem-solver
Results-driven
Our Culture
Diversity and inclusion — We work together to create an environment that welcomes diverse perspectives and talent.
Corporate responsibility — Our corporate responsibility programs share a common purpose of giving back to the community.
Balance and wellness — Our benefits help you live your life to the fullest while balancing work and personal goals.
Educational opportunities — We foster a culture of learning, inspiring you to further develop your skill set and education.
Benefits & Rewards
Healthcare

Medical, Dental, Vision Pre-tax Health Accounts, Short- and Long-term Disability EAP, Health Advocate Services

Savings Plans

401(k) Retirement Plan Up to 5% 401(k) Matching Additional Investment Options

Family Support

Paid Parental Leave, Adoption Assistance, Dependent Care FSA, Tax-advantaged Transit/Parking Legal Assistance Plan

Insurance

Life, accidental death, business travel accident, long- and short-term disability insurance coverage

Additional Perks

Tuition and computer purchase reimbursement, plus discounts for cell phone, fitness and auto/home insurance

Work/Life Balance

Paid Time Off (PTO), Holiday Time Off, Volunteer PTO, Travel Discounts
Job Description
Req ID: 2001940
Relationship Banker, Brighton, MA
-
2001940
As a member of Santander's retail banking division you'll help serve Santander's retail and small business customers as part of one of the top banks in the United States based on deposits.  With principal presence in the northeast U.S., Santander's retail division offers consumer and lending products to help our customers reach their financial goals.  Santander currently serves nearly 2 million retail customers and 5.2% of the 2.7 million small businesses in the US footprint have a transactional account with Santander Bank.
The Relationship Banker plays a key role within our Retail division and is responsible for delivering personalized financial strategies to clientele through banking and borrowing needs, as well as investment services. The primary objective of this trusted advisor is to grow client assets, retain and acquire new clients. This role will require a holistic delivery of outstanding service and sales solutions to meet client's financial needs and goals.
Responsibilities
Attends and actively participates in weekly partnership meetings and joint calls with Branch partners
Creates customized solutions for new and existing clients in order to help them achieve their financial goals
Engages customers in the lobby to assist, educate and train on how to conduct simple transactions through self-service technologies
Ensures customers/clients are connected to the appropriate partner to help them achieve their financial goals, ensuring all sales, service and specialized needs are met, and helping to drive overall revenue growth
Increases profitability by sourcing new customers, prospecting via outbound calling receiving referrals from centers-of-influence, lobby engagement, and via branch partners
Uses Explore process to acquire and deepen existing relationships
Proactively manages risk in every business, product and service transaction, leveraging available tools

Qualifications
Bachelor's Degree; in business management, finance, or equivalent field or equivalent work experience
3-5 years; Experience selling products and/or services in an incentive based environment
Six months of cash handling experience
Series 6, 63, and Life and Health obtained within first 10 weeks of hire
Ability to build solid relationships with teammates, business partners and specialists by fostering teamwork, partnership and collaboration in a virtual or face-to-face environment
Ability to display a credible, trustworthy, and professional image at all times
Ability to engage customers for long periods of time
Ability to identify specific knowledge, skills, and abilities necessary for satisfactory execution of the positions primary duties & responsibilities
Ability to learn and understand technology to assist customers with self-service needs
Ability to service and transition to appropriate business partners for execution
Ability to understand and implement process and/or regulatory requirements during all interactions with customers (examples: Anti-Money Laundering, appropriate disclosures.)
Actively use and leverage current technologies to better understand the technology solutions available to improve our customers financial lives
Client prospecting and development, customer retention and needs analysis skills
Demonstrated successful sales experience in a salary plus incentive environment with individual sales goals
Excellent consultative skills
Excellent verbal communication and influence skills
Experience conducting consultative conversations in person and on the phone with proven close rates through a needs-based sales approach
Skilled at and/or aptitude for assessing customer/client needs, providing applicable solutions/recommendations, and building customer relationships based on mutual trust to optimize sales opportunities to new and existing customers/clients
Strong financial and business acumen
Strong organizational and time management skills
Thrive on engaging with customers; can begin a conversation, handle objections, demonstrate patience to teach and so forth
Minimal physical effort such as sitting, standing, and walking
Adapts quickly to change and makes suggestions for increasing the effectiveness of change
Appropriately shifts attention and refocuses on new goals as a result of changes in priorities or competing work demands, addresses customers' requests, ensures concerns are recorded accurately and action is initiated appropriately
Makes extra effort to satisfy customers' needs and meet commitments, assesses problem situations and initiates effective interventions that result in customer satisfaction
Takes time to develop and maintain relationships with customers
Communicates the importance and benefits of risk management to counterparts
Displays natural skepticism and curiosity to question the status quo and uncover issues
Adheres to a good root cause analysis process
Knows who to reach out to inside and outside of ones team to get work done
Takes action to enhance working relationships needed to achieve seamless work flow
Organizes and prioritizes workload and tasks for oneself and team members
Actively plans ahead for routine and cyclical work
Probes in-depth to understand the customers' business needs
Explores and understands the customer's alternatives and decision criteria
Understands rationale for change and adjusts schedules and tasks to make things work
Anticipates and plans for changes in work schedules and assignments
Understands the relevant products and services and the markets in which they are sold and their risk return to the organization
Can identify and speak to major operational issues across the organization
At Santander, we value and respect differences in our workforce and strive to increase the diversity of our teams.  We actively encourage everyone to apply.
#LI-SL1
Job
:
Relationship Management
Primary Location
:
United States
Other Locations
:
Massachusetts-Brighton-415 Market Street - 00627 - Brighton-Market - Branch
Organization
:
Consumer & Business Banking (1001)
Job Posting
:
Jul 1, 2020, 6:52:41 PM
Apply
Learn about roles in consumer & business banking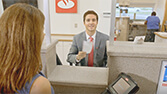 Branch Manager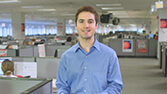 Universal Banker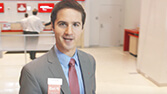 Personal Banking Representative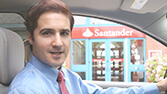 Mortgage Development Officer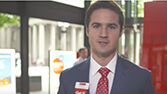 Licensed Banker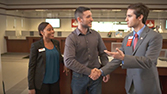 Financial Consultant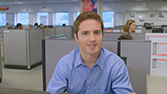 Customer Service Representative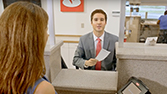 Teller