Solid handshake? Winning smile? Big, bold and bright ideas? If that sounds like you, it's time to drop everything and start getting excited – because we're waiting to welcome you to an awesome future. One where you'll be able to give your entrepreneurial spirit room to grow as you build a rewarding career alongside people as friendly and enthusiastic as you are. So get some screen time with the videos below, and discover how you can Santander.
Success Profile
What makes someone successful at Santander?
Check out the top traits we're looking for and see if you have the right mix.
Enthusiastic
Entrepreneurial
Outgoing
Personable
Problem-solver
Results-driven
Our Culture
Diversity and inclusion — We work together to create an environment that welcomes diverse perspectives and talent.
Corporate responsibility — Our corporate responsibility programs share a common purpose of giving back to the community.
Balance and wellness — Our benefits help you live your life to the fullest while balancing work and personal goals.
Educational opportunities — We foster a culture of learning, inspiring you to further develop your skill set and education.
Benefits & Rewards
Healthcare

Medical, Dental, Vision Pre-tax Health Accounts, Short- and Long-term Disability EAP, Health Advocate Services

Savings Plans

401(k) Retirement Plan Up to 5% 401(k) Matching Additional Investment Options

Family Support

Paid Parental Leave, Adoption Assistance, Dependent Care FSA, Tax-advantaged Transit/Parking Legal Assistance Plan

Insurance

Life, accidental death, business travel accident, long- and short-term disability insurance coverage

Additional Perks

Tuition and computer purchase reimbursement, plus discounts for cell phone, fitness and auto/home insurance

Work/Life Balance

Paid Time Off (PTO), Holiday Time Off, Volunteer PTO, Travel Discounts
Job Description
Req ID: 2100839
The Senior Associate, Segment & Market Insights, will lead efforts to collect, synthesize and share insights about our customers and prospects, and about key markets, reporting to SVP, Insights & Global Connectivity. This role will be responsible for:
Developing profiles of key customer and prospect segments, both B2B and B2C, leveraging a combination of existing research, third party research, and running new primary research studies

Building profiles of markets of interest to Santander, going beyond the demographics compiled by our Data & Analytics team, to help "bring to life" the unique needs and personalities of specific US geo markets

Collaborating with agencies and third party insights providers to compile reports on various segments, from wealth segments to generational cohorts to product-specific segments

Diving deep into small business customer insights, understanding their unique needs and banking behaviors

Identifying insights from research that have implications for campaign planning, corporate communications, or product design / targeting

Developing customer / prospect insights to be leveraged for development of marketing & creative campaigns

Ensuring that personal portfolio of market research work adheres to best practices for methodology, accuracy, timeliness and relevance to decision makers

Working constructively with research vendor partners, ensuring that work is high quality, on time, and adheres to agreed-upon methodologies and scope
The Associate Director will report to the SVP, head of Insights, and work with peers experienced marketing, both within and outside the US. Infrequent travel for research purposes may be required within the United States—including to markets outside the current Santander retail banking footprint.
Bachelor's Degree required; masters preferred

3+ years of experience in market research / insights roles

Some financial services industry experience required, ideally in digital and / or retail banking (can be on the agency side)

Ability to integrate third-party insights & data with primary research

Some experience managing research vendors

Experience with both quantitative and qualitative research methodologies

Some familiarity with Marketing, including the campaign development process, optimization, and planning functions

Comfort working in a fast-paced culture during a period of transformational change

Strong analytical skills and project management skills

Strong prioritization skills and ability to quickly re-prioritize in a dynamic environment

Strong written and oral communication skills

Candidate will be expected to be in our Boston office 3 days per week, plus additional visits as needed for specific meetings. Commuting to and from the office will not be reimbursed
Employees desiring consideration should complete an online application, utilizing the appropriate process as subscribed by the posting entity. Employees should provide all pertinent information to support their candidacy.
To be considered eligible for internal posting, Santander employees must meet all of the following eligibility requirements:
Completion of at least one year of active service in Santander

Completion of at least twelve months in current position

Be in "Good Standing"   
Please click here to see the full policy - https://tbcdn.talentbrew.com/company/1771/internal_v2_0/img/eligibility.pdf
At Santander, we value and respect differences in our workforce and strive to increase the diversity of our teams. We encourage everyone to apply.
Primary Location: Boston, Massachusetts, United States
Other Locations: Massachusetts-,-,Massachusetts-Boston
Organization: Santander Bank, N.A.
Apply
Learn about roles in consumer & business banking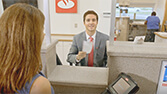 Branch Manager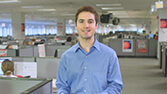 Universal Banker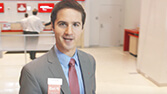 Personal Banking Representative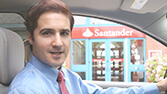 Mortgage Development Officer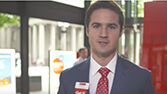 Licensed Banker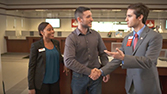 Financial Consultant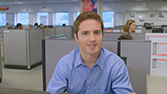 Customer Service Representative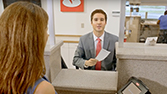 Teller