Solid handshake? Winning smile? Big, bold and bright ideas? If that sounds like you, it's time to drop everything and start getting excited – because we're waiting to welcome you to an awesome future. One where you'll be able to give your entrepreneurial spirit room to grow as you build a rewarding career alongside people as friendly and enthusiastic as you are. So get some screen time with the videos below, and discover how you can Santander.
Success Profile
What makes someone successful at Santander?
Check out the top traits we're looking for and see if you have the right mix.
Enthusiastic
Entrepreneurial
Outgoing
Personable
Problem-solver
Results-driven
Our Culture
Diversity and inclusion — We work together to create an environment that welcomes diverse perspectives and talent.
Corporate responsibility — Our corporate responsibility programs share a common purpose of giving back to the community.
Balance and wellness — Our benefits help you live your life to the fullest while balancing work and personal goals.
Educational opportunities — We foster a culture of learning, inspiring you to further develop your skill set and education.
Benefits & Rewards
Healthcare

Medical, Dental, Vision Pre-tax Health Accounts, Short- and Long-term Disability EAP, Health Advocate Services

Savings Plans

401(k) Retirement Plan Up to 5% 401(k) Matching Additional Investment Options

Family Support

Paid Parental Leave, Adoption Assistance, Dependent Care FSA, Tax-advantaged Transit/Parking Legal Assistance Plan

Insurance

Life, accidental death, business travel accident, long- and short-term disability insurance coverage

Additional Perks

Tuition and computer purchase reimbursement, plus discounts for cell phone, fitness and auto/home insurance

Work/Life Balance

Paid Time Off (PTO), Holiday Time Off, Volunteer PTO, Travel Discounts
Job Description
Req ID: 2002514
Consumer Lending-Project Management
-
2002514
As a member of Santander's retail banking division you'll help serve Santander's retail and small business customers as part of one of the top banks in the United States based on deposits.  With principal presence in the northeast U.S., Santander's retail division offers consumer and lending products to help our customers reach their financial goals.  Santander currently serves nearly 2 million retail customers and 5.2% of the 2.7 million small businesses in the US footprint have a transactional account with Santander Bank.

The Associate Director, Consumer Lending Product Management is responsible for the profitable growth of the Personal Lending Business, with day to day management for the full P&L, strategy, marketing plan and product line objectives.  
Responsibilities:
This role will also oversee the evaluation of market trends, product life cycle, product positioning, and maintains accountability for product profit and growth goals. S/he identifies areas of opportunity and champions new features to the product line that will optimize sales opportunities, meet organization objectives and enhance the customer experience. 
Responsibilities:
The incumbent is responsible for the most complex and technologically driven products with the largest market demand deemed as very important to the organization. 
The Associate Director, Product Management operates at a highly independent level, consulting with and advising management on the marketing implications of various actions, develops marketing plan and product line objectives; including strategy and tactics; ensuring consistency with organization and business line objectives and goals and meeting product profit and growth goals., 
They will also be required to ensure products meet state and Federal regulatory requirements and coordinates legal review of all supporting collateral materials and documentation. 
Other key responsibilities include the design, development, implementation and enhancement of new or existing products supporting organization and business line objectives;
Development and maintenance of competitive analysis and market research of competing products and services to identify customer needs and trends; development of collateral material, advertising, promotional programs, sales training programs, operational procedures and systems requirements to ensure that sales departments are provided with appropriate sales, merchandising and administrative tools; 
Development of product pricing and profitability analysis; on-going research to track, monitor and analyze product performance, profitability and contribution 
Strong oversight of required regulatory governance and controls for products; financial management for products inclusive of monthly reviews, budget oversight and annual planning; and cross functional oversight and management inclusive of Credit Risk, Fraud, Operations, and other key areas. 
At Santander, we value and respect differences in our workforce and strive to increase the diversity of our teams.  We actively encourage everyone to apply
Bachelor's Degree; in Business, Finance, or equivalent discipline, or 12-15 years equivalent work experience
Experience defining & implementing enterprise APIs
Comprehensive to expert knowledge of the assigned business line and technical marketing skills,
Demonstrated management, leadership and interpersonal skills,
Demonstrated marketing and marketing research skills,
Strong financial and competitive analysis and PC skills,
Strong knowledge of product/program development, pricing, implementation and strategic analysis,
Strong product management, design and development skills,
Thorough knowledge of competitive market, operations and various products and services within assigned area,
Well-developed oral and written communication skills [PHYSICAL DEMANDS] Minimal physical effort such as sitting, standing, and walking.
Anticipates the impact of change and creates an environment where change can be initiated with minimal disruptions and negative impact
Helps people to understand how proposed changes will affect them and the organization,
Applies detailed knowledge of the organization's products and services to own analysis and recommendations,
Brings out the best in each team member by consistently motivating and acknowledging peer contributions
Understands and leverages team dynamics,
Ensures required resources and skills are in place to maintain smooth day-to-day operations and tackle arising problems,
Fully accountable for timeliness, completeness, quality of projects, processes, products and services
Remains calm and focused on goals while facing pressures, obstacles or short-term setbacks,
Monitors adherence to policies, regulations, processes and procedures within function and actively undertakes corrective action where necessary
Understands end to end processes across the organization and how processes are integrated
Has a practical knowledge of regulations impacting area supported,
Stays up-to-date with needs, preferences, trends and practices which impact customers
Acts as a role model by being a source of advice and knowledge regarding customer issues,
Takes responsibility for and deals effectively with complex and sensitive customer issues and complaints
Anticipates customer needs and proactively makes recommendations
Primary Location
:
Massachusetts-BOSTON-75 State Street - 06366 - State Street-Corp
Organization
:
Consumer & Business Banking (1001)
Job Posting
:
Sep 2, 2020, 2:48:25 PM
Apply
Learn about roles in consumer & business banking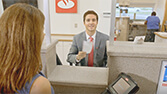 Branch Manager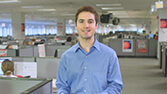 Universal Banker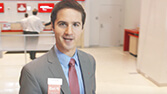 Personal Banking Representative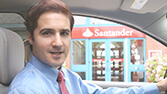 Mortgage Development Officer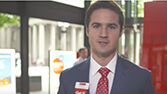 Licensed Banker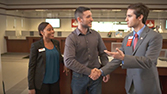 Financial Consultant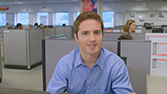 Customer Service Representative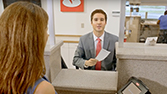 Teller