Solid handshake? Winning smile? Big, bold and bright ideas? If that sounds like you, it's time to drop everything and start getting excited – because we're waiting to welcome you to an awesome future. One where you'll be able to give your entrepreneurial spirit room to grow as you build a rewarding career alongside people as friendly and enthusiastic as you are. So get some screen time with the videos below, and discover how you can Santander.
Success Profile
What makes someone successful at Santander?
Check out the top traits we're looking for and see if you have the right mix.
Enthusiastic
Entrepreneurial
Outgoing
Personable
Problem-solver
Results-driven
Our Culture
Diversity and inclusion — We work together to create an environment that welcomes diverse perspectives and talent.
Corporate responsibility — Our corporate responsibility programs share a common purpose of giving back to the community.
Balance and wellness — Our benefits help you live your life to the fullest while balancing work and personal goals.
Educational opportunities — We foster a culture of learning, inspiring you to further develop your skill set and education.
Benefits & Rewards
Healthcare

Medical, Dental, Vision Pre-tax Health Accounts, Short- and Long-term Disability EAP, Health Advocate Services

Savings Plans

401(k) Retirement Plan Up to 5% 401(k) Matching Additional Investment Options

Family Support

Paid Parental Leave, Adoption Assistance, Dependent Care FSA, Tax-advantaged Transit/Parking Legal Assistance Plan

Insurance

Life, accidental death, business travel accident, long- and short-term disability insurance coverage

Additional Perks

Tuition and computer purchase reimbursement, plus discounts for cell phone, fitness and auto/home insurance

Work/Life Balance

Paid Time Off (PTO), Holiday Time Off, Volunteer PTO, Travel Discounts
Job Description
Req ID: 2003480
Associate, Business Control & Risk Management
-
2003480
The Associate, Business Control & Risk Management, represents the First Line of Defense and is responsible for partnering with Internal Controls to ensure strong internal controls capabilities and remediation of the internal control environment for the represented business line and/or functional area. The Associate works to identify, assess and action various risks throughout the assigned business line by executing defined risk programs.
Analyzes documentation for evidence of successful and efficient performance

Applies developing knowledge and supports the design, assessment, and/or administration of quality assurance programs, practices and policies

Assists in the collection and initial analysis of data, preparation of business owner control surveys

Conducts quality audits on all routine and complex transactions and correspondence to ensure proper processing according to established quality standards

Develops training on policies and procedures concerning controls and risk management

Independently conduct internal control testing including on-site observations, interviews with management and staff, analytical procedures and statistical/judgmental analysis and testing of data

Interprets regulations affecting control standards with large degree of independence and suggests methods of updating policies and practices to address any risk concerns

Leads operating process and internal control improvement initiatives

Manages complex projects that involve working with businesses to improve controls to mitigate any deficiencies

Partners with Internal Audit, Compliance, and/or Operations Management to share information and escalate issues as needed., Provides thematic analysis of issues for business to identify emerging trends

Reports audit results and determines corrective action plans, as necessary

Reviews current policies and procedures to identify process gaps and opportunities for improvement

Reviews, monitors and tests internal controls and procedures associated with products, services, customers and operations

Through walkthroughs and testing, identifies possible internal control breakdowns and gaps and report them to management

Works with the business to understand the controls currently in place to minimize risk.
At Santander, we value and respect differences in our workforce and strive to increase the diversity of our teams. We encourage everyone to apply.
Bachelor's Degree; Accounting, Business, Statistics, Risk Management, Information Systems, Finance, Economics or equivalent field required

Master's Degree; Accounting, Business, Statistics, Risk Management, Information Systems, Finance, Economics or equivalent field or equivalent work experience preferred

5-9 years; Risk Management, Internal Controls, Auditing, Credit Management, relevant line of business experience and/or legal or regulatory experience.

Risk Certification preferred

Ability to build credibility with, collaborate with, and influence line of business executives

Ability to build internal and external networks of information resources within the risk management ecosystem

Ability to collaborate with internal and external service providers to establish resource requirements, scheduling, assignments and service levels

Ability to constructively work both independently and in collaborative environments involving all levels of management and employees

Advanced understanding of the regulatory environment and how the risks of the products and services the bank offers are viewed by the Second Line of Defense and regulators

Demonstrated experience supporting and/or leading risk projects across multiple business lines offering a wide variety of financial services products and services

Excellent analytical and complex problem solving skills

Knowledge of the financial services sector, particularly with the competitive dynamics and products in retail banking and risk management

Strong project management skills

Understanding of BSA/AML and OFAC regulations, regulatory expectations and industry leading practices.

Minimal physical effort such as sitting, standing, and walking.

Communicates in a timely and straightforward manner

Probes for additional information, clarifies assumptions and confirms agreed-upon actions

Keeps everyone involved informed about progress and issues

Communicates the importance and benefits of risk management to counterparts

Displays natural skepticism and curiosity to question the status quo and uncover issues

Adheres to a good root cause analysis process

Creates a good working environment in the team; works towards shared goals contributing ideas and accepting change Provides assistance and coaches less experienced team members

Executes risk management process and procedures without management direction, and demonstrates awareness of expected results

Knows the relationship and impact of actions and results

Has an understanding of regulations impacting area supported

Follows through to meet commitments to others Takes responsibility for achieving strong results, despite balancing multiple complex demands

Knows who to reach out to inside and outside of ones team to get work done

Takes action to enhance working relationships needed to achieve seamless workflow

Stays current with industry and regulatory trends and emerging risk issues

Has good understanding of current market and competitive landscape that the organization operates within

Uses information and data effectively to support a position and present a rational case
Primary Location
:
Massachusetts-BOSTON-75 State Street - 06366 - State Street-Corp
Organization
:
Commercial Banking (4700)
Job Posting
:
Oct 19, 2020, 12:25:08 PM
Apply
Learn about roles in consumer & business banking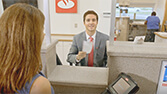 Branch Manager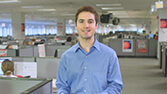 Universal Banker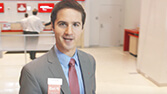 Personal Banking Representative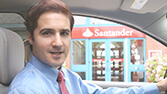 Mortgage Development Officer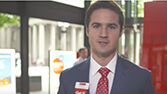 Licensed Banker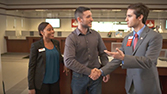 Financial Consultant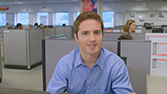 Customer Service Representative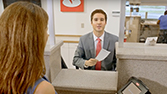 Teller